TELL GOD EXACTLY AS IT IS 
Mar 18, 2023
2023-03-15 11:55
TELL GOD EXACTLY AS IT IS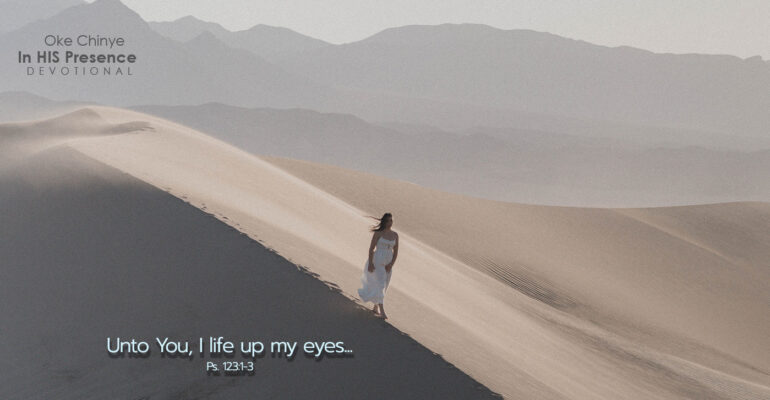 TELL GOD EXACTLY AS IT IS 
Read: Psalm 103:1-22
Meditation verse:
"As a father pities his children, so the Lord pities those who fear Him" (Psalm 103:13). 
When my last child was three years old, we had a party for her and as expected, I was all over the place making sure everything was going as planned. As I went about delegating, giving instructions, she came to me and said "mummy, I want to wee wee". I told her I was coming but continued attending to guests. She came a second time and repeated her request, again I said I was coming. A few moments later, she came a third time and said in a desperate tone "mummy, please don't let me wee wee on myself". I dropped everything I was doing and quickly took her to the bathroom. By letting me know the consequences of my delay, she promptly caught my attention. 
Psalm 103:13-14 says that "As a father pities his children,so the Lord pities those who fear Him. For He knows our frame; He remembers that we are dust". Tell God exactly as it is with you. Tell Him that you are about to give up and without His help, you cannot make it in life. Tell Him not to allow your marriage fail. Tell Him that if He does not help you, your business will collapse. Tell Him that you have no one else to turn to. He knows your condition anyway; He just wants to know that you depend on Him. 
Unto You I lift up my eyes, O You who dwell in the heavens. Behold, as the eyes of servants look to the hand of their masters, as the eyes of a maid to the hand of her mistress, so our eyes look to the Lord our God, until He has mercy on us. Have mercy on us, O Lord, have mercy on us! For we are exceedingly filled with contempt. Our soul is exceedingly filled with the scorn of those who are at ease, with the contempt of the proud. – Psalm 123:1-4 
IN HIS PRESENCE is written by Oke Chinye.
Have you asked Jesus Christ to come into your heart?

He says in Mathew 11:28, "come unto me all ye that labour and are heavy laden, and I will give you rest." He longs to give you rest."

Would you like to do so now? Here's a prayer you can say:
Dear Jesus, I believe that You died to save me from all my sins. Today, I invite you into my heart and I accept you as my Lord and Saviour. Please forgive all my sins and help me to live my life for You.

If you prayed this prayer, send me an email at rockteachingministry@gmail.com

I would love to pray with you personally and send you a copy of my book; 'Living the Life' to encourage you as you begin your new life in Christ.