WOMAN THOU ART LOOSED
Apr 27, 2023
2023-04-26 3:55
WOMAN THOU ART LOOSED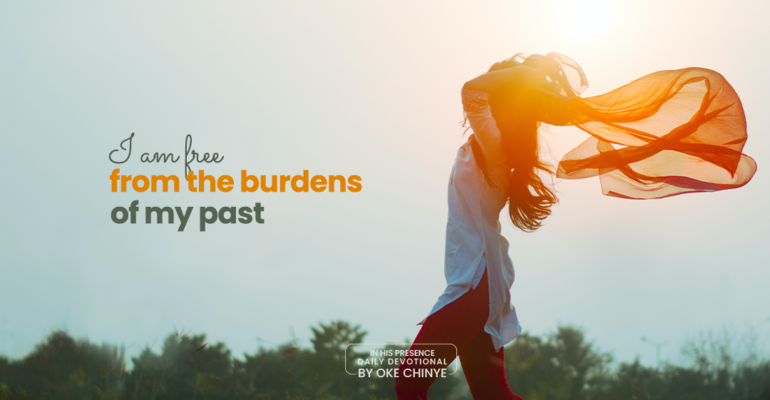 WOMAN THOU ART LOOSED
Read: LUKE 13:10-17
Meditation verse:
"But when Jesus saw her, He called her to Him and said to her, "woman you are loosed from your infirmity." (Luke 13:12)
By the time you reach your middle years, you may have gone through several life experiences, some of which may not be so pleasant. The challenges of life can constrict your life or cause you to bend over. And this is particularly so for women due to the cultural stereotypes of our largely patriarchal society.
Many women are constricted by the trauma of failed relationships, broken dreams, abuse, rape, hurt, unforgiveness, neglect, infidelity, bottled up emotions, unmet expectations, financial hardship, grief, deceit, divorce, regrets, and several other disappointments. This constriction has diminished our expectations out of life or caused us to give up in certain areas of life.
Some of us have been disconnected from who we were supposed to be because of the things we have gone through. We are angry, frustrated, beaten, overburdened or weary. And we are now bent over by the very many battles we have fought over the years. Being 'bent over' is a dangerous posture to adopt; you only see what is beneath you.
When you are bent over, you cannot see ahead, your pace is slow, your abilities are diminished, and you would require much effort to accomplish anything worthwhile. The woman in today's reading had been constricted and bent over by her infirmity for eighteen years. When Jesus saw her, He had compassion on her.
He said to her "woman, you are loosed from your infirmity and laid His hands on her, and immediately, she was made straight. He can do the same for you today. Are you bent over because of an abusive marriage, a cheating spouse, betrayal from a sibling, death of a loved one, unemployment, financial hardship, failed relationships, or neglect from those you expected to be there for you? God wants to make you straight today.
Irrespective of how long your condition has been, He is saying to you "woman, thou art loosed. What does it mean to be loosed? It means to be set free from the burden of your past. It means to be delivered from the consequences of your mistakes, failures, and wrong choices as well as from the consequences of the actions of other people. Why not cry out to God today. His touch is only a prayer away.
IN HIS PRESENCE is written by Oke Chinye.
Have you asked Jesus Christ to come into your heart?

He says in Mathew 11:28, "come unto me all ye that labour and are heavy laden, and I will give you rest." He longs to give you rest."

Would you like to do so now? Here's a prayer you can say:
Dear Jesus, I believe that You died to save me from all my sins. Today, I invite you into my heart and I accept you as my Lord and Saviour. Please forgive all my sins and help me to live my life for You.

If you prayed this prayer, send me an email at rockteachingministry@gmail.com

I would love to pray with you personally and send you a copy of my book; 'Living the Life' to encourage you as you begin your new life in Christ.