WHAT IS YOUR DREAM? (4)
Nov 29, 2021
2021-11-14 18:43
WHAT IS YOUR DREAM? (4)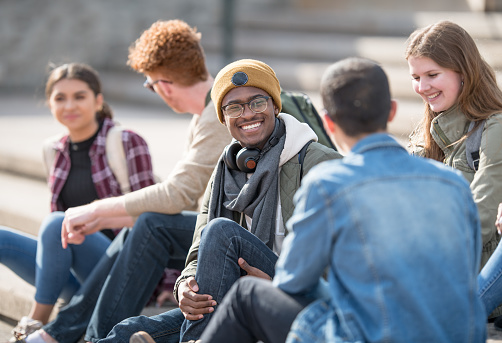 WHAT IS YOUR DREAM? (4)
Read: 1 Timothy 4:12-16
Meditation verse:
"Do not neglect the gift that is in you, which was given to you by prophecy with the laying on of the hands of the eldership" (1 Timothy 4:14).
FROM OTHER PEOPLE
An individual who is close to you and whose judgement you trust can identify your gifts and point you towards your dream. Several years ago, I was asked to deliver a message at a church fellowship. Afterwards, the pastor of the church approached my husband and said: "I think your wife has a special teaching gift". I have over the years received similar commendations from people who have sat under my ministrations or teachings. As a young leader, Timothy struggled with insecurity and Apostle Paul encouraged and validated his gift. Validation from others will help you proceed with clarity and confidence in the face of uncertainty.
The 'Johari Window' is a self-awareness tool created by Joseph Luft and Harry Ingham in 1955. With this tool, you can find out more about yourself from other people. It was founded on the basis that we may not know everything about ourselves, and others may know more about us than we think. The Johari Window highlights how we reveal parts of ourselves to people and how we are perceived by them as we engage in human interaction. It provides insights into how others view you, and you might just discover interesting facts about yourself that point you towards your dream. The tool has four quadrants:
Your 'blind self': which are strengths or traits that others recognize in you, but which you are unaware of. Feedback and solicitation from those who know you well can reveal certain gifts you never knew you possessed.
Your 'unknown self': which includes latent or undiscovered talents unknown to you and others. Constantly trying out new things can reveal your 'unknown side'.
Your 'public self': which are the obvious traits you possess.
Your 'hidden self': which are weaknesses known to you alone.
You can use the Johari window to reduce your blind and unknown self, so that your open or public self is increased. The more you learn about yourself, the bigger your chances are of identifying and fulfilling your dream.
IN HIS PRESENCE is written by Oke Chinye
Have you asked Jesus Christ to come into your heart?
He says in Mathew 11:28, "come unto me all ye that labour and are heavy laden, and I will give you rest." He longs to give you rest.
Would you like to do so now? Here's a prayer you can say:
Dear Jesus, I believe that You died to save me from all my sins. Today, I invite you into my heart and I accept you as my Lord and Saviour. Please forgive all my sins and help me to live my life for You.
If you prayed this prayer, send me an email at rockteachingministry@gmail.com. I would love to pray with you personally and send you a copy of my book; 'Living the Life' to encourage you as you begin your new life in Christ.
I look forward to hearing from you.