PURPOSE ENHANCERS
Nov 20, 2022
2022-11-20 2:19
PURPOSE ENHANCERS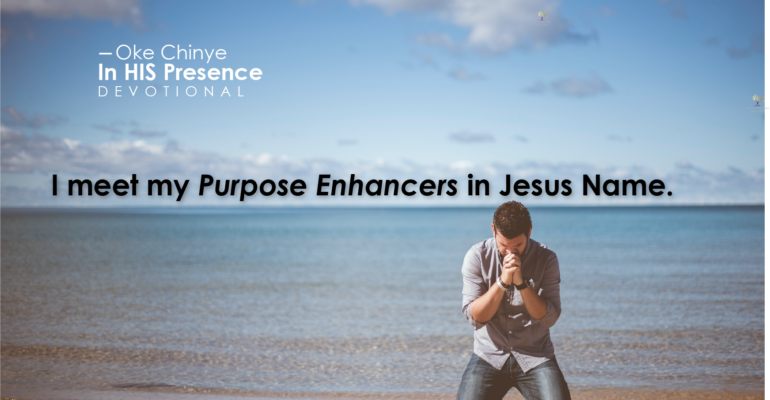 PURPOSE ENHANCERS
Read: Acts 9:26-30, 11:25-26
Meditation verse:
"Then Barnabas departed for Tarsus to seek Saul" (Acts 11:25)
The Apostle Paul had persecuted several Christians before his conversion. After his conversion, he tried to join the disciples, but they were all afraid of him, but Barnabas took him before the apostles and explained that he was now a changed man. When there was an attempt at his life, Paul ran to Tarsus. He remained there until, Barnabas sought him out and brought him to the church in Antioch from where his ministry began to grow.
Semah G Weifur is a Liberian born blind singer who was discovered by the Nigerian artiste Flavour. Semah was born blind and into poverty. He was in care of a Monrovia based NGO: 'Christian association of the Blind (CAB) for years. Despite his blindness and poverty, his dream was to become a gospel singer. He began to sing within the confines of his reality. And then Flavour visited Monrovia and discovered him through a Liberian singer. He was greatly impressed by Weifur's vocals and decided to make his dream a reality. Flavour had never done a gospel music. But as he released his 5th album, it included "Most High", a gospel duet featuring Semah Weifur as the last track. "Most High" turned Weifur into a star, it also redefined Flavour's music. The following year they recorded a joint 5 track album titled "DIVINE".
There are different sets of people that God has destined to make their contribution in your life towards fulfilling your assignment here on earth. They are referred to as 'purpose enhancers. Your purpose will attract them, and they will contribute to its actualization in several ways. They may help you finetune your vision through constructive criticism, offer encouragement and morale support to get you started, connect you to the right people, open doors of opportunities, create platforms for you, support with the required funds, support with their skills or partner with you by forming collaborations and partnerships. But they may never show up in your life, until you get up and step into the place of your purpose. Stop procrastinating, procrastination is a purpose killer.
IN HIS PRESENCE is written by Oke Chinye.
Have you asked Jesus Christ to come into your heart?

He says in Mathew 11:28, "come unto me all ye that labour and are heavy laden, and I will give you rest." He longs to give you rest."

Would you like to do so now? Here's a prayer you can say:
Dear Jesus, I believe that You died to save me from all my sins. Today, I invite you into my heart and I accept you as my Lord and Saviour. Please forgive all my sins and help me to live my life for You.

If you prayed this prayer, send me an email at rockteachingministry@gmail.com

I would love to pray with you personally and send you a copy of my book; 'Living the Life' to encourage you as you begin your new life in Christ.