MAINTAIN YOUR FOCUS
Mar 21, 2022
2022-03-20 22:25
MAINTAIN YOUR FOCUS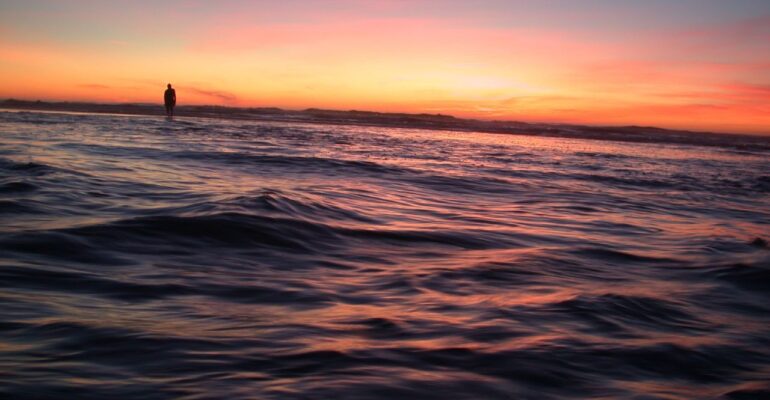 MAINTAIN YOUR FOCUS
Read: Mathew 14:22-33 
Meditation verse: 
"But when he saw the wind was boisterous, he was afraid, and beginning to sink  he cried out, saying "Lord, save me" (Mathew 14:30).  
Picture this scenario. You are driving in the middle of the night with your little  children at the backseat. And suddenly, they start fighting one another,  screaming, and creating chaos. Would you, whilst driving, take your eyes off the  road and turn backwards to address the chaos or would you rebuke them whilst  maintaining your focus on the road?  
In today's reading, we see Peter walking on water. As long as he maintained his  focus on Jesus, he was good. But as soon as he took his eyes off Jesus to focus on the  chaos going on around him (the boisterous wind), he began to sink. 2 Timothy 3  speaks of a time when there will be so much chaos in the world. We are currently in such a time. There is so much disorder going on: -insecurity, hunger, greed,  murders, and all kinds of wickedness. John 16:33 says "in the world you will have  tribulation; but be of good cheer, I have overcome the world." The word today  is "maintain your focus on God", irrespective of all that is going on. Focus on His  promises over your life, and here are a few of them you can count on: 
"Fear not, for I am with you; be not dismayed, for I am your God. I will strengthen  you, yes, I will help you, I will uphold you with My righteous right hand". (Isaiah  41:10). "No evil shall befall you, nor shall any plague come near your dwelling; for He shall give His angels charge over you, to keep you in all your ways" (Psalm  91:10-11). "The Lord is my shepherd; I shall not want. He makes me to lie down  in green pastures; He leads me beside the still waters. He restores my soul; He  leads me in the paths of righteousness for His name's sake. Yea, though I walk  through the valley of the shadow of death, I will fear no evil; for You are with  me; Your rod and Your staff, they comfort me. You prepare a table before me in  the presence of my enemies; You anoint my head with oil; my cup runs over. Surely goodness and mercy shall follow me all the days of my life; and I will dwell  in the house of the Lord forever." (Psalm 23:1-6). 
So, keep your eyes on Jesus, for He is the author and finisher of your faith. What  this means is that He will preserve and sustain you through it all. 
IN HIS PRESENCE is written by Oke Chinye
Have you asked Jesus Christ to come into your heart?
He says in Mathew 11:28, "come unto me all ye that labour and are heavy laden, and I will give you rest." He longs to give you rest.
Would you like to do so now? Here's a prayer you can say:
Dear Jesus, I believe that You died to save me from all my sins. Today, I invite you into my heart and I accept you as my Lord and Saviour. Please forgive all my sins and help me to live my life for You.
If you prayed this prayer, send me an email at rockteachingministry@gmail.com. I would love to pray with you personally and send you a copy of my book; 'Living the Life' to encourage you as you begin your new life in Christ.
I look forward to hearing from you.