ENVISIONING A NEW REALITY (2)
Feb 14, 2022
2022-02-12 10:13
ENVISIONING A NEW REALITY (2)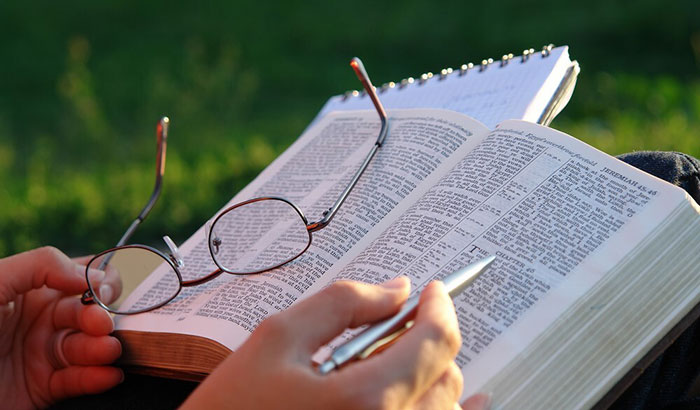 ENVISIONING A NEW REALITY (2)
Read: Genesis 13:14-17
Meditation verse:
""And the Lord said to Abram, after Lot had separated from him: "Lift your eyes now and look from the place where you are—northward, southward, eastward, and westward". (Gen 13:14).
How can you begin to envision a new reality for your life?
Set some time to be alone and be still in God's presence. Habakkuk said he would stand his watch, set himself on a rampart and wait to hear what God would say. He was intentional about his desire and then God answered him and said: "Write the vision and make it plain on tablets, that he may run who reads it" (Habakkuk 2:2). If you take the time to wait in God's presence, He will show you a new reality and vision for your life. "But those who wait on the Lord shall renew their strength; they shall mount up with wings like eagles, they shall run and not be weary, they shall walk and not faint" (Isaiah 40:31). "In returning and rest you shall be saved; in quietness and confidence shall be your strength" (Isaiah 30:15).
Learn to quieten the brain. Taking time to be away from noise and distraction Engage in activities that enable you to calm your thoughts and focus your mind.
This helps the unconscious brain pick the quieter intuitive signals in our head that provide us with deeper insights, creativity, and solutions to problems. Your mind is a pool of ideas, visions, and dreams.
In the place of prayer. Prayer is an intimate two-way communication between you and God. It is you talking to your Father as well as listening to Him speak to you. In the place of prayer, God through His Holy Spirit instructs, teaches, and guides us. When Daniel needed to receive interpretation for the King Nebuchadnezzar's dream, he and his three friends; Shedrach, Meshach and Abednego prayed and at night the vision was revealed to Daniel.
By journaling. A journal is a private space where you can be honest with yourself. Journaling enables you document patterns in your life which can serve as pointers for your future. "Journal writing, when it becomes a ritual for transformation, is not only life-changing but life- expanding" (Jen Williamson).
IN HIS PRESENCE is written by Oke Chinye
Have you asked Jesus Christ to come into your heart?
He says in Mathew 11:28, "come unto me all ye that labour and are heavy laden, and I will give you rest." He longs to give you rest.
Would you like to do so now? Here's a prayer you can say:
Dear Jesus, I believe that You died to save me from all my sins. Today, I invite you into my heart and I accept you as my Lord and Saviour. Please forgive all my sins and help me to live my life for You.
If you prayed this prayer, send me an email at rockteachingministry@gmail.com. I would love to pray with you personally and send you a copy of my book; 'Living the Life' to encourage you as you begin your new life in Christ.
I look forward to hearing from you.