CONFRONTING YOUR INTERNAL GIANTS (1)
Oct 23, 2021
2021-10-19 9:32
CONFRONTING YOUR INTERNAL GIANTS (1)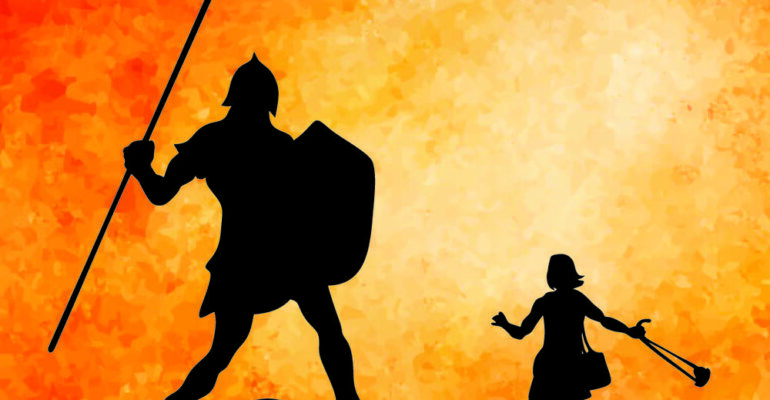 CONFRONTING YOUR INTERNAL GIANTS (1)
Read: JOSHUA 1:10–15
Meditation verse:
"But those things which proceed out of the mouth come from the heart, and they defile a man." (Matthew 15:18)
To successfully accomplish anything worthwhile in life you will need to confront and conquer certain giants. A 'giant' in this context is an overwhelming opposition or obstacle which you will encounter along the way, and they hardly disappear on their own. The children of Israel had to go in and contend with the giants before they could take possession and settle in the promised land. Even though God had promised it to them as an inheritance, they still had to fight. Though there are internal and external giants, our biggest obstacles are the ones within us. It is often said that the person who holds you back is the person closest to you: and this person is 'you'. Internal giants to be aware of include:
Your Mind: Your life is shaped by your thoughts. Your internal beliefs about yourself have a huge influence on your external outcomes. Your thoughts and mindset will always determine how you behave. How you behave will eventually become your habits and your habits will eventually determine the course of your life. "For as he thinks in his heart so is he" (Proverbs 23:7). Whatever becomes the focus of your mind will eventually spur you on into a path of success or failure. Your mind can be your biggest obstacle or your greatest weapon.
Fear: Most of us at one time or the other may entertain a fear that we might fail in a task. However, for some people, failing presents such a significant psychological threat, that they unconsciously sabotage their chances of success. They become preoccupied with the thought that they will fail anyway no matter how hard they try. So, they do nothing.
Doubt: The bible says in James 1:6 that the one who doubts is like a wave of the sea, blown and tossed by the wind, and such a person should not expect to receive anything from God. You cannot activate God's favour if you lack faith in Him. People who doubt hardly ever start anything, because they are constantly questioning the possibility of a successful outcome.
IN HIS PRESENCE is written by Oke Chinye
Have you asked Jesus Christ to come into your heart?
He says in Mathew 11:28, "come unto me all ye that labour and are heavy laden, and I will give you rest." He longs to give you rest.
Would you like to do so now? Here's a prayer you can say:
Dear Jesus, I believe that You died to save me from all my sins. Today, I invite you into my heart and I accept you as my Lord and Saviour. Please forgive all my sins and help me to live my life for You.
If you prayed this prayer, send me an email at rockteachingministry@gmail.com. I would love to pray with you personally and send you a copy of my book; 'Living the Life' to encourage you as you begin your new life in Christ.
I look forward to hearing from you.